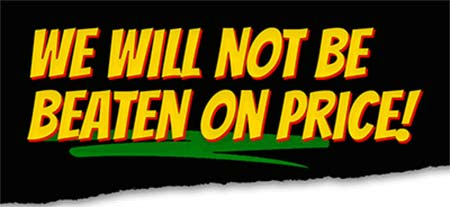 Melbourne's Most Affordable Travertine Pavers and Outdoor Travertine Tiles For Sale
Learn More About Travertine Here
What is Travertine?
Travertine is a popular type of limestone natural stone deposited across mineral springs – particularly hot springs. It is known to have a concentric or fibrous appearance and perfect to lay as tiles and pavers in large outdoor paving areas. 
Travertine tiles are popular due to its gorgeous luxury look around pool and outdoor pavers. Hugely popular among Australian homeowners, Architects, Landscapers and Interior Designers for providing a new decorative look to the paving areas.
Travertine tiles and pavers are mainly popular for their primary colours cream, beige and Silver travertine. However, white travertine and even rusty shades are gaining popularity for improved aesthetics.
How Travertine is formed?
The formation of Travertine occurs by rapid precipitation of calcium carbonate – usually in a limestone cave or at the mouth of some hot spring. When these are formed in the caves, travertine could form stalagmites, stalactites, and other types of speleothems.
Travertine is quite famous in Italy and used as a major construction material. However, the use of travertine as natural stone pavers and tiles is increasing day by day due to its appealing look and relaxing feel under foot.
Travertine serves to be a terrestrial type of sedimentary rock. It is formed due to the precipitation of carbonate materials from the available solution on surface waters or ground or across the hot springs that are heated geothermally. On the other hand, the softer & porous versions of travertine deposits are known to be formed out of the ambient-temperature water –referred to as tufa.
Occurrence of Travertine
In Italy, the famous travertine quarries are known to exist in Guidonia Montecelio and Tivoli. Here, some of the most important quarries since the time of the Ancient Roman Civilization could be found. The Guidonia quarry for travertine is known to feature significant historical value. It is because it is one of the quarries that was selected by Gian Lorenzo Bernini for building the world-famous Colonnade of St. Peter's Square, Rome. Michelangelo is also known to make use of travertine to serve as the basic material for building the external ribs of the world-renowned St. Peter's Basilica Dome.
Travertine is known to derive its name from Tibur –an ancient town during the Roman Era.
Uses of Travertine
Travertine is famous for being used as a leading building material for paving areas:
Patio Pavers
Pathways and Walkways
Wall Cladding
Driveway Paving
Stair Treads
Top Benefits of Using Travertine for Landscaping
Travertine is one of the most famous natural stones for flooring or landscaping projects. Some of the potential benefits of the same are:
Cost-effective
In comparison to other landscaping materials like granite or marble, travertine is highly cost-effective. Travertine is known to appear exactly like marble or granite and turns out cheaper than the given materials.
Wide Variety of Colours
Travertine stone is known to be available in a wide range of colour options. The presence of multiple colours & shades provides a wide range of opportunities to the buyers. In addition to the colour variance, travertine stones are also available in a myriad of finish options. Some of the popular options include matte, brushed, and polished. The given characteristics impart a great deal of appeal to any landscaping or flooring project that you undertake with travertine pavers or tiles.
Heat Resistance
Travertine stone is renown for its ability to STAY COOL underfoot during Australia's 40 degree days in summer. Unlike porcelain or granite outdoor tiles and pavers, natural travertine and limestone tiles will stay cool underfoot in summer. This makes them the PERFECT tile or paver for using outdoors, especially as pool pavers.
Durable
Being one of the most popular natural stone varieties, travertine is highly durable and weather-resistant. The best part is that travertine stones are moisture-resistant. They repel water, and therefore, tend to be highly durable for the longer haul. This is the reason why travertine stones are highly preferred for both interiors as well as exterior landscaping projects.
Non-Slip
Travertine is highly non-slippery due to its textured material. Read more about the Pros and Cons on Travertine Tiles here.
We are the no.1 Travertine Tiles and Paving suppliers across Australia. Our popularity made us to build strong paving suppliers relation with some of the leading landscapers, Architects, Interior Designers across Australia.
We are proud to provide the best service to our customers and deliver our tiles across Australia mainly in Victoria, New South Wales, Queensland, Australian Capital Territory and South Australia.
Call us for more information and laying advices on (03) 9706 9767
We deliver our travertine tiles on a daily basis throughout Sydney and country N.S.W, along with throughout country Victoria and the Melbourne metro area. Whilst delivering throughout country S.A, QLD and Brisbane, Adelaide on a weekly basis.
We offer both delivery to a close by depot, where you can pickup from at leisure (most cost effective option) OR Delivery door to door.